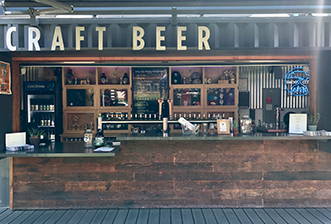 Book your group on an exclusive 30 minute tour of our brewery and Wood Cellar. The further in advance you book, the more flexible we can be on timing.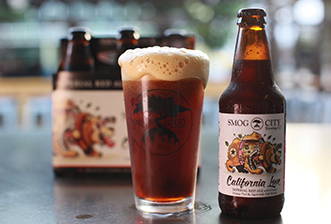 Our in-depth tour is perfect for beer enthusiasts. More samples, more locations, more time for discussion. One tour every Friday, Saturday, and Sunday. Plus, take home your own Smog City glass.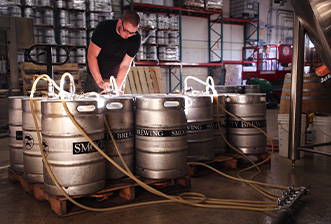 The ultimate Smog City experience. Taste beer fresh off the tank, participate in a guided flight tasting, chat with brewery staff, and much more! No two Grand Cru tours are the same.

IMPORTANT: If you're not present when your tour begins, you will lose your spot to someone on the wait list. (Visitors who arrive in person may ask the representative at the podium to be placed onto the wait list for the next tour.) Our advice is to plan to arrive 10 to 15 minutes early for your tour, as it can take up to 45 minutes in heavy traffic to get to the brewery from downtown Portland.
Refunds will be issued for cancellations with at least 48 hours notice. Please call the brewery directly or email tours@allagash.com with your booking number to cancel.
Driving an electric vehicle? You can charge it up here! Just ask a staff member, and they'll point you in the right direction.
Look below for a list of beers on tap in our tasting room right now.
We offer flights of four 3 oz. pours, and we can also serve you larger sample beers of your choice in half (5 oz.) and full (10 oz.) pours. Price varies depending on the pour size and beer you choose. We have a variety of bottled beers for onsite consumption, and others to take home; most of these bottles are brewery-only releases. The last pour each day happens 15 minutes before close.

These beers are for taking home. They can't be enjoyed on the premises.
All beer availability above is based on supply and, unfortunately, isn't a guarantee that it'll be here when you get here.Thanks for your understanding!
Stop by the brewery any time we're open to purchase packaged beer and merchandise.If you can't make it to the brewery and would love some Smog city swag, please check out our online store.