Fresh Smog City Brewing Co. Beer is just a few clicks away!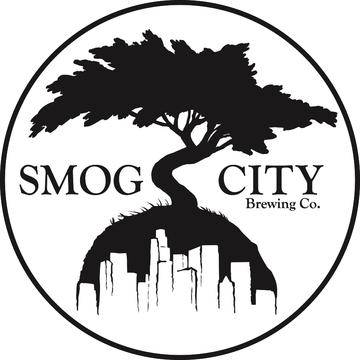 We are shipping beer to any where in California! Order any of our packaged beers right to your door. Check out the details below, then order away!
Our shipping day is every Wednesday, with a typical transit time of 1-3 business days.
Beer orders can be delivered to any where in the state of California (no P.O. Boxes allowed).

We are currently shipping orders every Wednesday. Your order will arrive 2 - 3 days after it ships on one of those days. If you place your order after 12pm on Thursday, it will ship out the next available shipping day. You will receive a shipping notification with tracking information to your email once your order has been packaged by our team.

Someone must be home with a valid I.D. showing they are over 21 to receive the beer at the time of delivery. If you are ordering beer as a gift for someone, please make sure they will be home at the time of delivery. We cannot leave beer unattended at someone's house. Also, that's super nice of you! Feel free to email us at info@smogcitybrewing.com to give us a heads-up that your order is a gift as well. It helps to know!

All beer will be sent out cold, but we do not have the capacity to provide ice packs with the shipments at this time, sorry!

This service is for shipping beer only. If you would like to order merchandise, please do so from our merchandise section of our store. Those items are sent separately via USPS.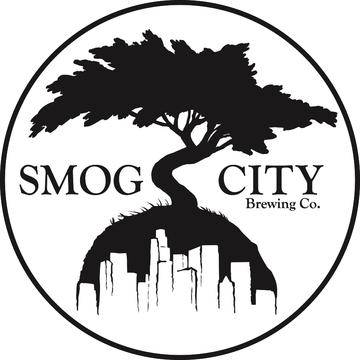 Local Home DElivery PERIOD HAS ENDED!
THANK YOU TO ALL WHO PLACED HOME DELIVERY PRE-ORDERS FOR infinite wishes! you will receive an email by wednesday 3/2 with information about when your beer will be delivered. all orders will be delivered between 3/7-3/9.
Please read all delivery info below before ordering
Please make sure someone over 21 will be home during our delivery window (normally 11am - 6:30pm, see below for more info). If our driver is unable to deliver your beer due to no one being home, we can attempt a re-delivery for a fee of $20 or you can pick-up your order from the brewery for free. We will email you after the missed delivery to coordinate re-delivery. We will only attempt to deliver beer twice. If you are not home both times, you are welcome to pick-up your beer at the brewery within 1 week.

Deliveries will be made either Monday 3/7, Tuesday 3/8, or Wednesday 3/9 based upon your location in the Greater LA Area. You will receive an email from us by 3/2 confirming your delivery day. Check to see if you live within our delivery area with our local delivery map:




If your address falls outside the local delivery area, you may still order beer to your home via our CA Beer Shipping Service, or purchase for quick in-person pickup at one of our taprooms.

Be sure to add a tip at checkout! All of our drivers are Smog City beertenders and your support is appreciated. 100% of tips go to the driver. You will see the option to tip on the 'Payment' page of your checkout process right above the box where you enter your credit card info.

Thank you so much for all of your support throughout Covid, it has meant the world to us. We hope you enjoy this unique Infinite Wishes release. Know that we're doing everything possible to get this delicious offering into your hands!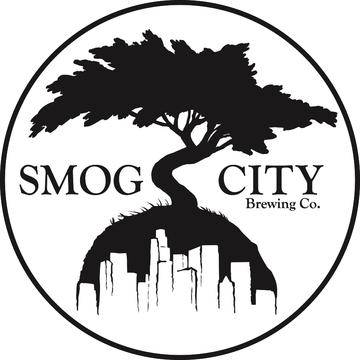 You can now get beer by the case with our BIG Smog Box subscriptions. Please read the following below for instructions on how to order and our subscription policies.
For in-person pick-up subscriptions:

Indicate which location you wish to pick-up your case from using the delivery method drop-down on the product page. On the checkout page, you may be asked to enter a shipping address. If so, enter your home address to complete transaction. If you had selected a pick-up location you will not be charged a shipping fee. You will receive a notification when your beer is ready for pick-up from your desired location. Pick-ups for monthly subscriptions can take place anytime during the first two weeks of the month.

For CA Shipping subscriptions:

Select CA Shipping from the delivery method drop-down on the product page. Once on the checkout page, fill out the form with your correct shipping address and complete transaction. Shipping subscriptions will have an additional shipping fee for all deliveries charged up front with your subscription. You will receive a notification with tracking info when your beer ships out. All beer shipments must be signed for by an adult 21 or over with a valid government-issued ID, or else the delivery service will not be able to leave your beer. Shipments of subscription orders will go out the second week of the month.

Subscription Duration Options:

Cases can be ordered as a one time purchase or as part of a subscription in either monthly/quarterly fulfillments, or prepaid for a 3,6, or 12 month duration.
Subscriptions are offered in pay-as-you-go or prepaid plans. Your payment details are stored securely and you will be charged automatically for each fulfillment, unless you choose a prepaid plan (3, 6 or 12 month prepaid plan). Prepaid plans are offered in 3, 6, or 12 month commitments and are charged up front for all fulfillments of the chosen duration.


Your subscription will renew automatically at the end of every fulfillment cycle unless you wish to cancel.

Pay-as-you-go subscriptions can be cancelled anytime after the first fulfillment. Prepaid plans can only be cancelled after completion of the first 3, 6, or 12 month commitment.

Your order confirmation emails have links to your order profile. You can manage your subscription from there or through the Subscription Portal on our website. Use the same e-mail as when you placed your original order to log in and manage your subscription. There you can view or edit order details, update your shipping address or payment details, skip an order, or cancel your subscription.

Exact beers included in your order may vary from time to time due to inventory. We will notify you ahead of time if any substitutions need to be made.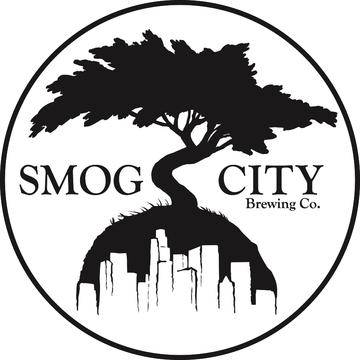 Order & pay for beer online for quick pick-up at our Taprooms.
Check out the info below, then order away!
You can place an order for pick-up from the Torrance Brewery & Taproom, Smog City SteelCraft or Smog City @ Glendora Public Market. Please be sure to choose the correct pick-up location on the next page.

At checkout, select the correct location you want to pick up from


Be sure to add a tip at checkout!

100% of tips go to the beertending staff.

You will see the option to tip on the 'Payment' page of your checkout process right above the box where you enter your credit card info.

Orders are ready within 1 hour of placement, but can only be picked up during our current open hours. See our home page for current hours.

If you have questions about the status of your order, please call the location you ordered from during business hours.

Torrance Brewery & Taproom: (310) 320-7664

Smog City SteelCraft: (562) 269-0531

Smog City Glendora: (626) 257-3076

Please note that pre-orders for new releases are only available for pick-up starting on the date noted in the item description. You will have a release date noted on your items if applicable.


When retrieving your order, please bring your confirmation email.