Smog City Taproom Event Schedule
Live music, trivia, and more happening at a taproom near you!
Torrance Brewery & Taproom
Los Ruano Gallery Art Show - Friday 3/31 - Sunday 4/2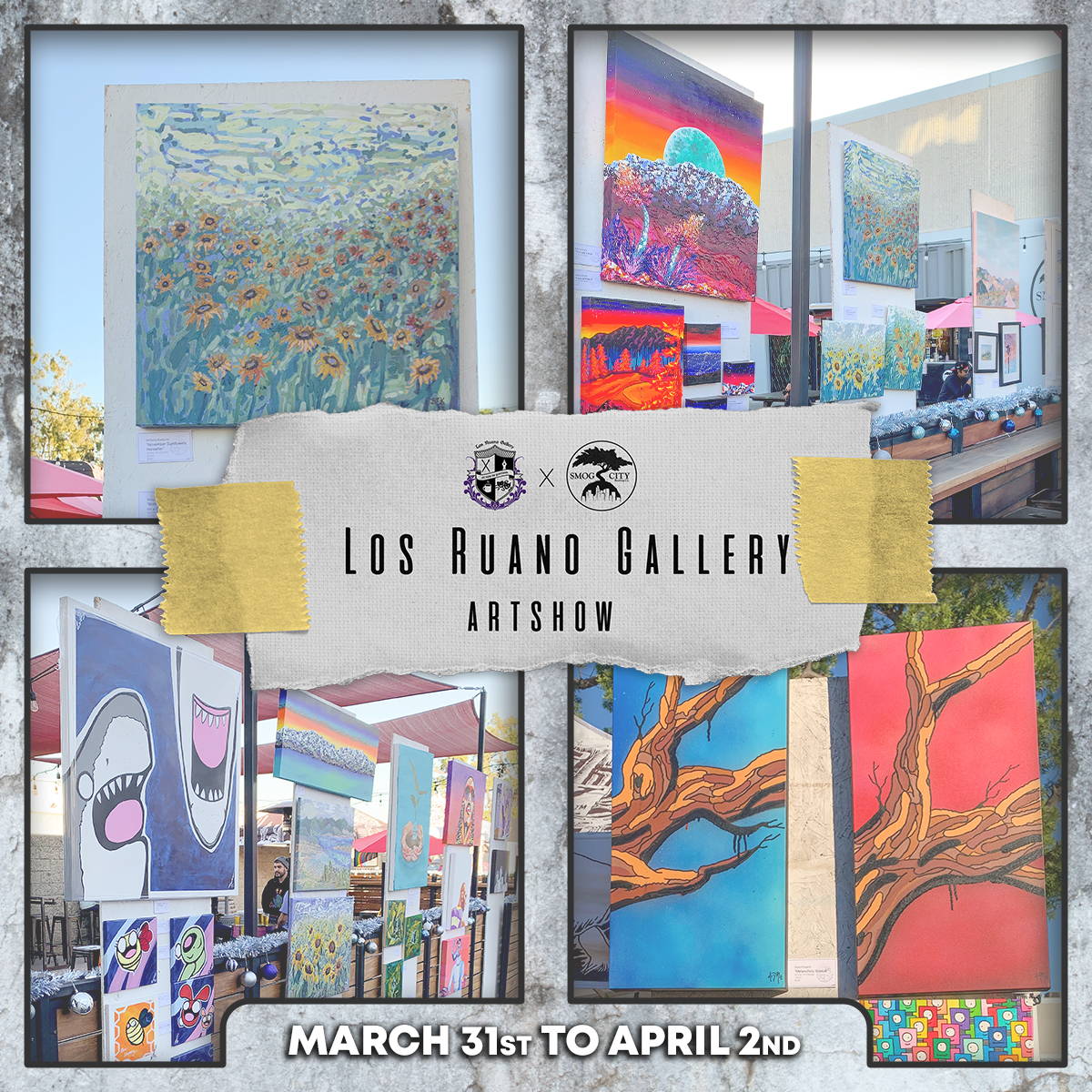 We are excited to showcase amazing artwork by local artists at the Torrance Brewery & Taproom. Join us for a 3 day event of craft beers and talented artists.
We will be displaying artwork from 10 talented local artists, totaling over 50 original paintings, as well as prints, postcards, and more. Craft vendors will also be showing their amazing work. Live Music will be playing on Friday, Saturday, and Sunday starting at 7pm. All art displayed will be for sale on site and online at losruanogallery.com
Stop by and pick-up something amazing for your partner, family member, or yourself knowing you have something original and local, including the beer.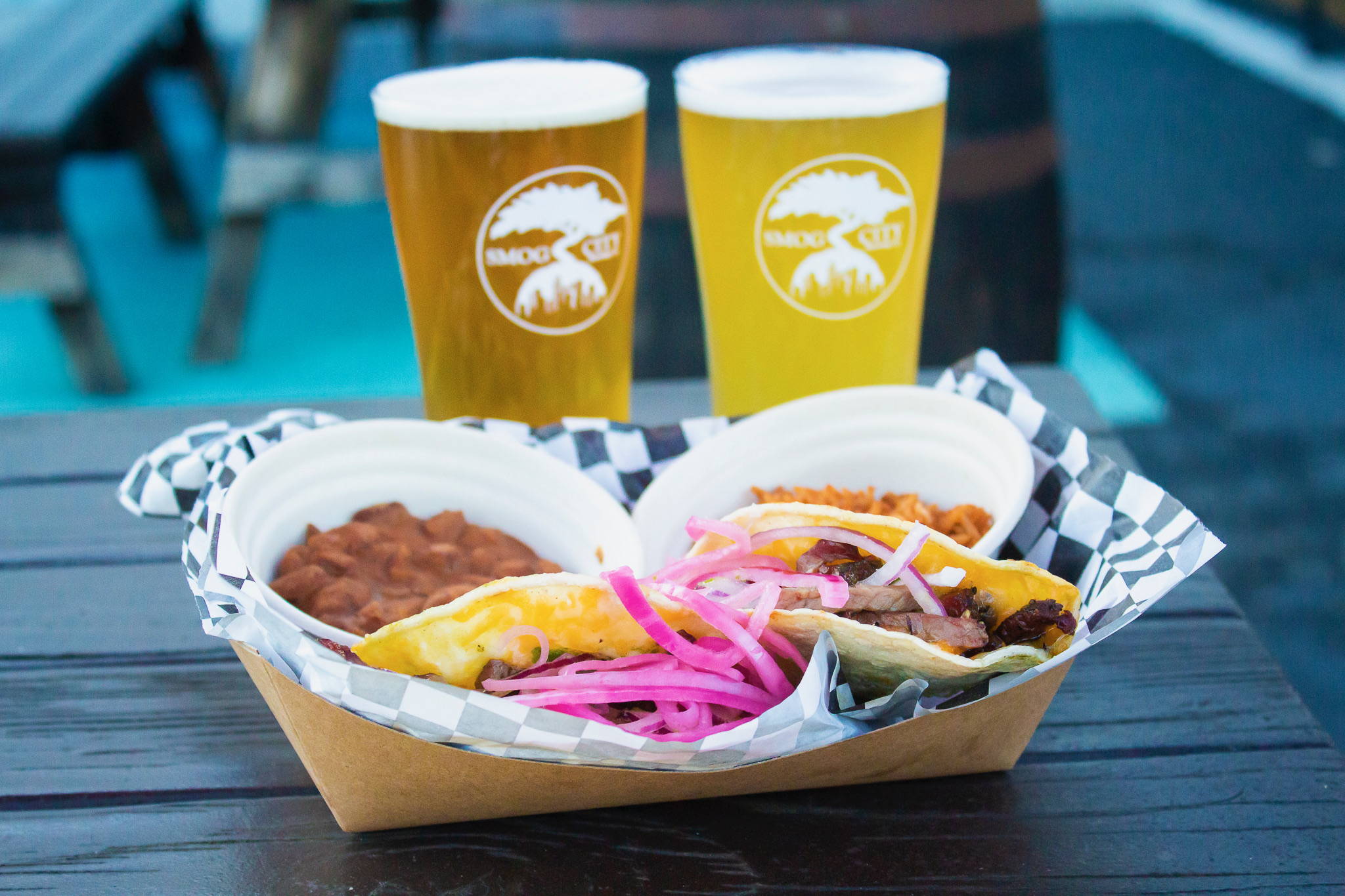 Let's taco bout Taco Tuesdays! Two tacos with your choice of protein and a side of Mexican rice and refried beans from Bender's Eat Well. Pair up with your favorite Smog City beer!
LIVE MUSIC! Toby Sandland - Thursdays | 6pm
An evening of folksy blues guitar covers with Smog City's sour cellarman Toby Sandland.
LIVE MUSIC! Drugstore Dharma - Friday Nights | 7pm
Psychedelic vibes with a mix of blues, funk, and R&B originals and covers of The Grateful Dead and Phish.
LIVE MUSIC! Thayme - Sunday 3/26 | 6-8:30pm
Sunday Brunch Specials - First Sundays | 12-3pm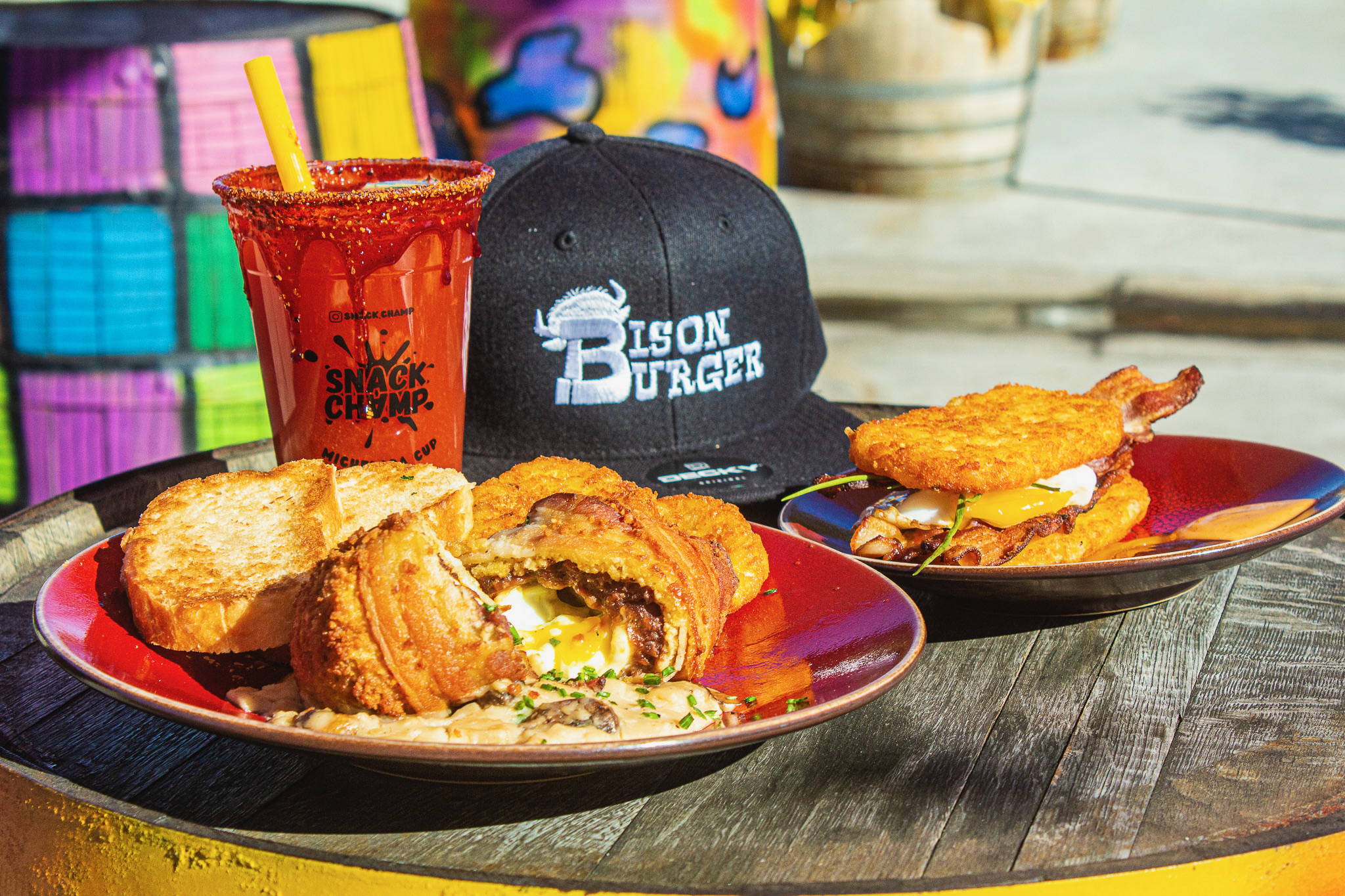 Trivia Night! - Every Tuesday | 6:30 - 8:30pm
Grab a beer, form a team, answer questions and win cool prizes! Hosted by People's Trivia
LIVE MUSIC! - Duke Paul - Wednesday 3/29 | 6 - 9pm
LIVE MUSIC! - Mr. Markus Music Show - Saturday 4/1 | 6 - 9pm
LIVE MUSIC! - The XNTricks - Sunday 4/2 | 6-9pm
Game Nights - Every Wednesday | 6pm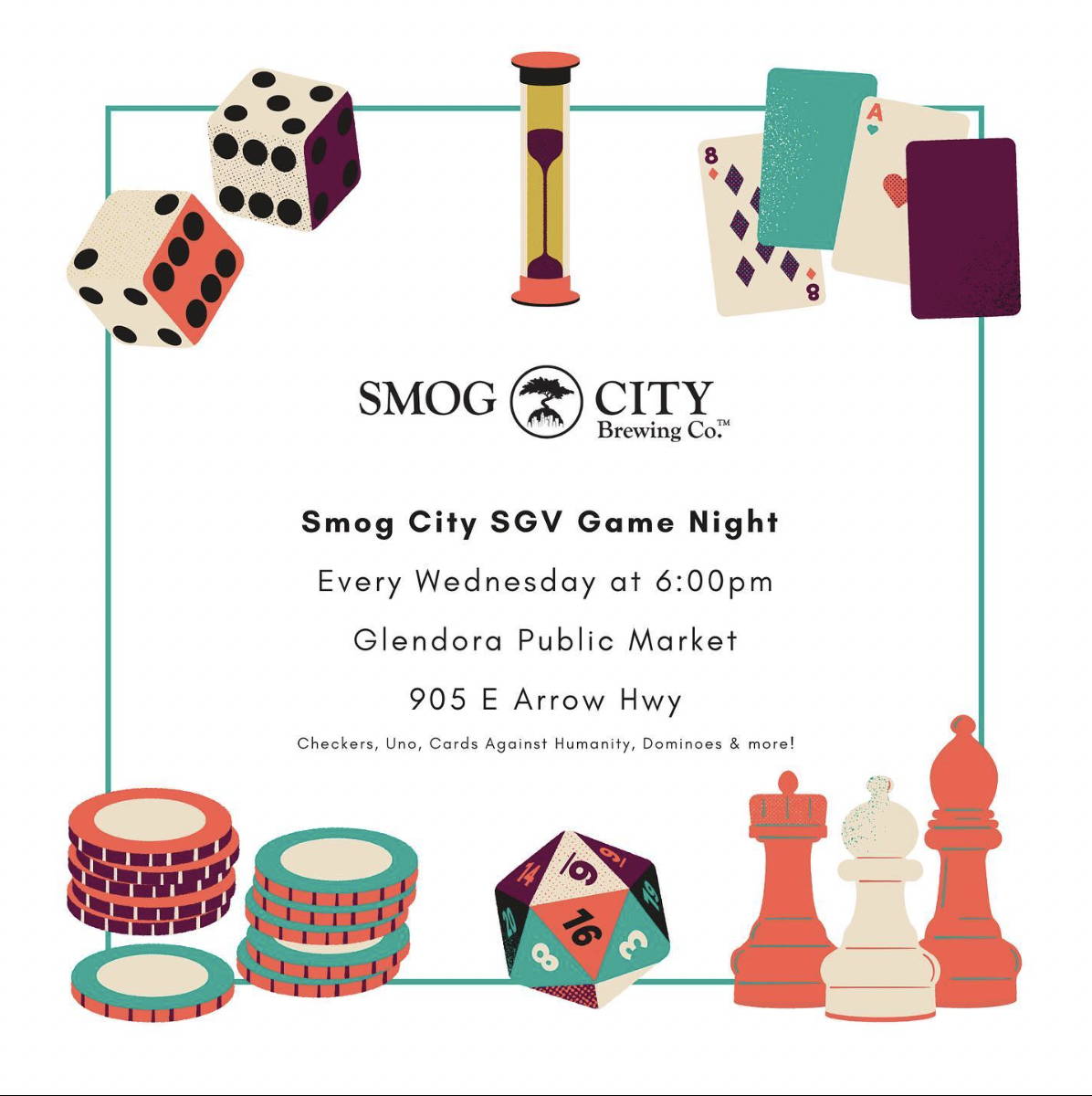 Drink some beer, play some games! Get down and dirty with your crew at classic board games & card games!
Market After Dark - Thursday 3/30 | 7-9pm
Let us spin you right round, baby, with Smog City Glendora's inaugural Market After Dark on March 30th!
Come meet other vinylheads, do a little crate diggin', shop local vendors, and enjoy craft beer, great food, and killer tunes from 7-9pm!
$1 OFF FULL POURS 👀🍻 all night with proof of purchase from our featured record vendor VINYLSAURS
- Records & More from Vinylsaurs
- Pins, Stickers, Artwork from Dodos and Sons
- Clothing, Hats, & Skate Accessories from Realogsa
- Botanicals, Serums, & Oils from ESENTA DE FLORI
And of course we've got the main man DJ Grant throwin' down the tunes so drop in and get down 🎶🕺🏻
Micheladas All day, Every Day!
Micheladas are now available any day of the week. House made mix with our Girasol Blonde Ale for only $9!
Trivia Night! - Every Tuesday at 7pm
LIVE MUSIC! - Fuzzy Logic - Friday 3/31 | 6 - 9pm
Comedy Night - Thursday 3/30 | 7:30 - 9:30pm
Ready for a barrel of laughs? Join us at Smog City West for a stand-up comedy event. Featuring local comedians Becca Ward, Chelcye Perry, John Grimes, and John Yabes hosted by Reid Clark.
Tickets are $5 online and $10 at the door. Ticket price includes an entry for the prize raffle at the end of the show! Win some comedian merch and Smog City swag too!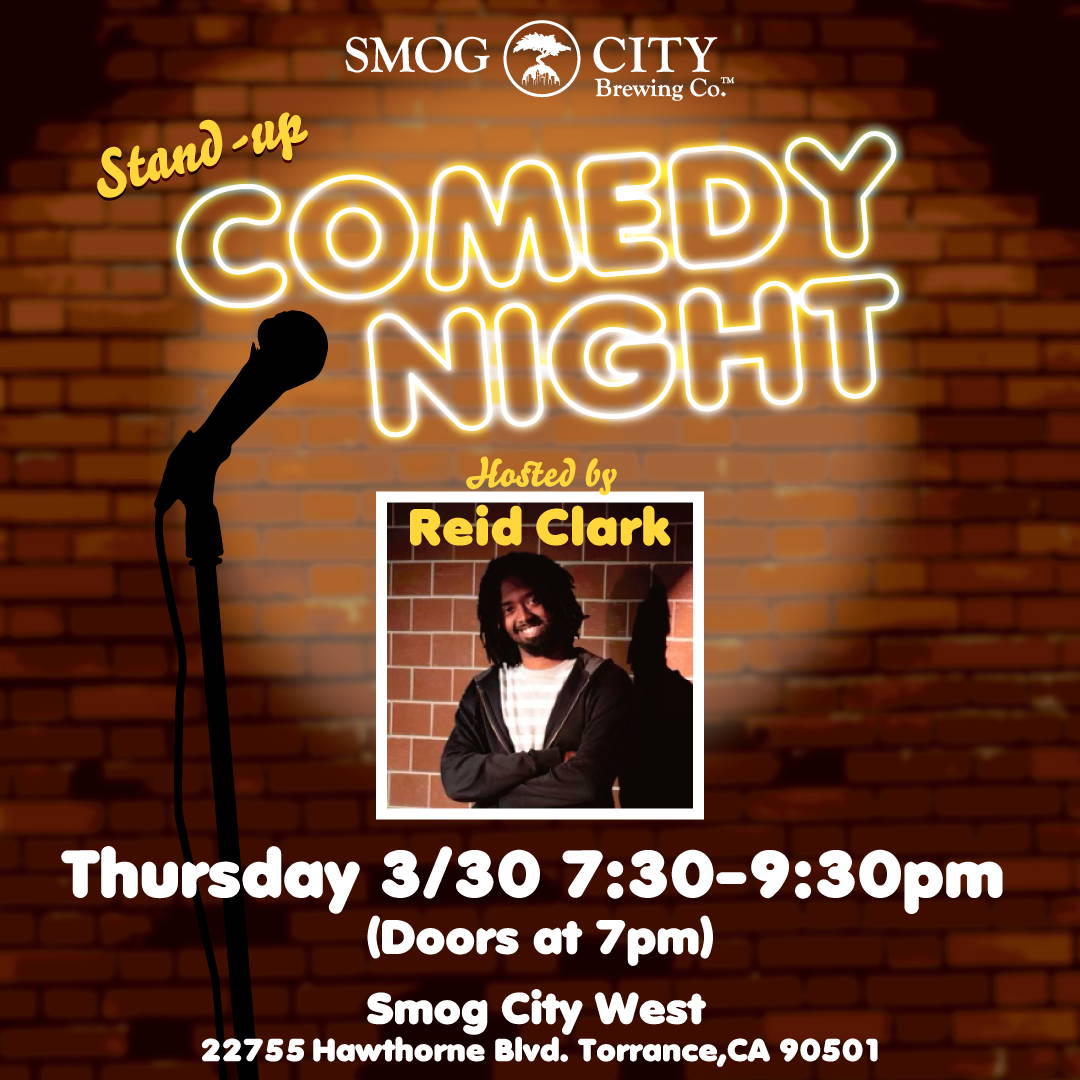 Karaoke Night! - Every Saturday | 6:30 - 10:30pm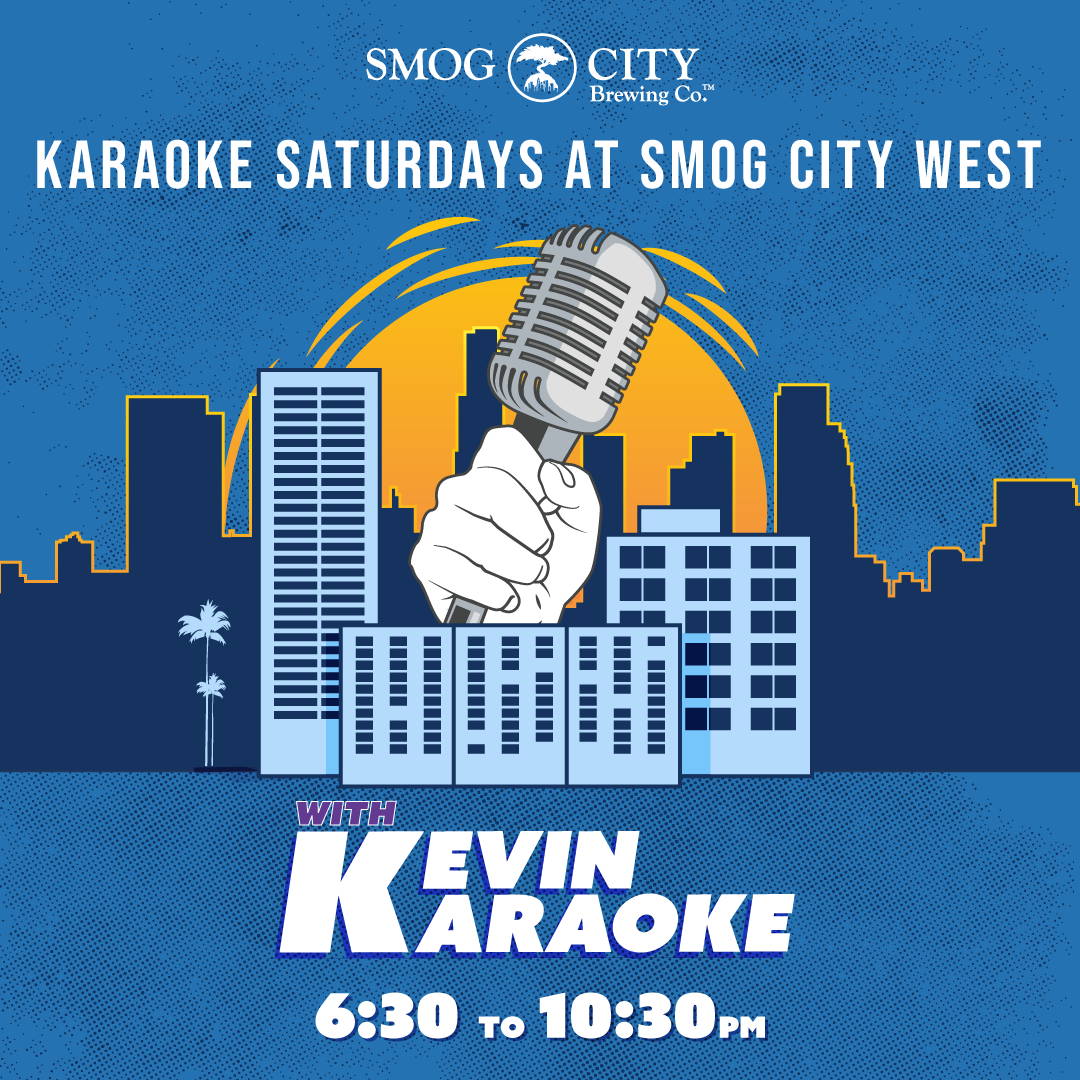 B.Y.O.V Vinyl Sundays! | 12 - 9pm
Have you ever had dreams of being a hard-rockin DJ? Now at Smog City West, those dream can come true! Browse the selection of vinyl we have on hand or bring in your own to share with your friends and neighbors. Enjoy a dollar off your first beer when you bring a record to share! it can't get better than that!