Releasing Saturday October 19th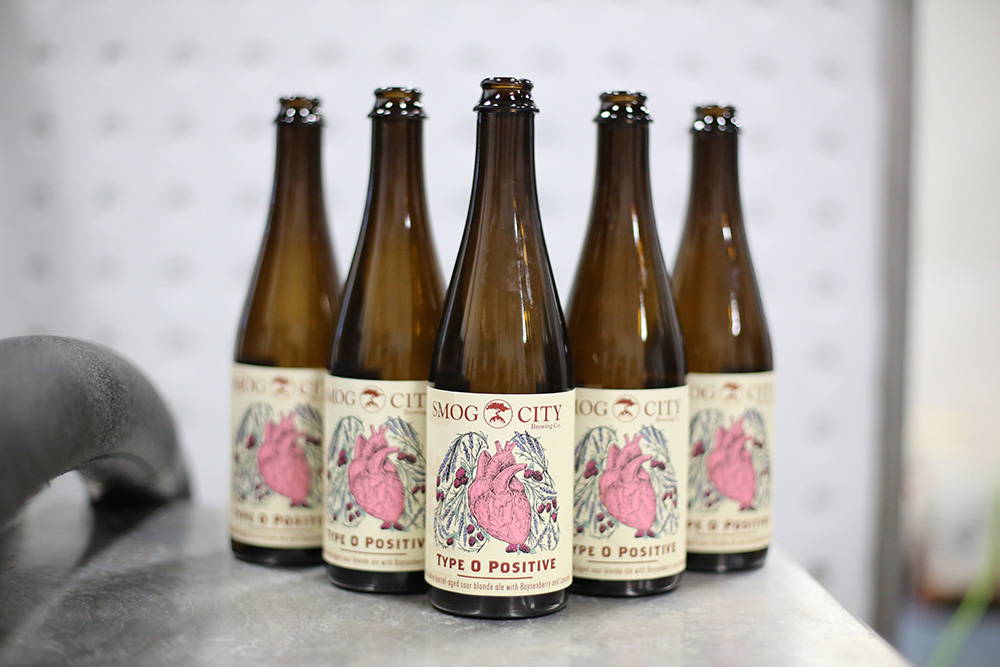 WHITE WINE BARREL AGED SOUR BLONDE ALE WITH BOYSENBERRIES AND LAVENDER
Type-O Positive is a sour blonde ale aged in white wine barrels with boysenberry and lavender added.
The resulting deep purple liquid radiates delicate floral accents atop bold, tart berry, contrasted with a rounded, soft Chardonnay and oak presence.
The sum of these disparate parts brought together is a flavor profile reminiscent of the balance of rounded and sharp flavors you'd find in a delicious slice of fresh berry cheesecake.
To celebrate the release of Type O Positive, we've created a special beer cocktail to up your weekend entertaining and enjoyment game. "On a Positive Note" is super refreshing with house-made lemonade with raw agave topped with A Type-O Positive float and a sprig of fresh lavender.
Pick up a few bottles of Type-O Positive at any of our taprooms to take home so you can wow your friends with your beer cocktail skills any time you want!
Beer Cocktail "On A Positive Note"
1oz fresh lemon juice
3/4 oz raw agave
2 oz water
Shake ingredients and pour over ice into a tall glass.
Slowly pour 5oz of Type-O Positive over lemonade mix.
Garnish with a fresh sprig of lavender.
Serve with a smile.