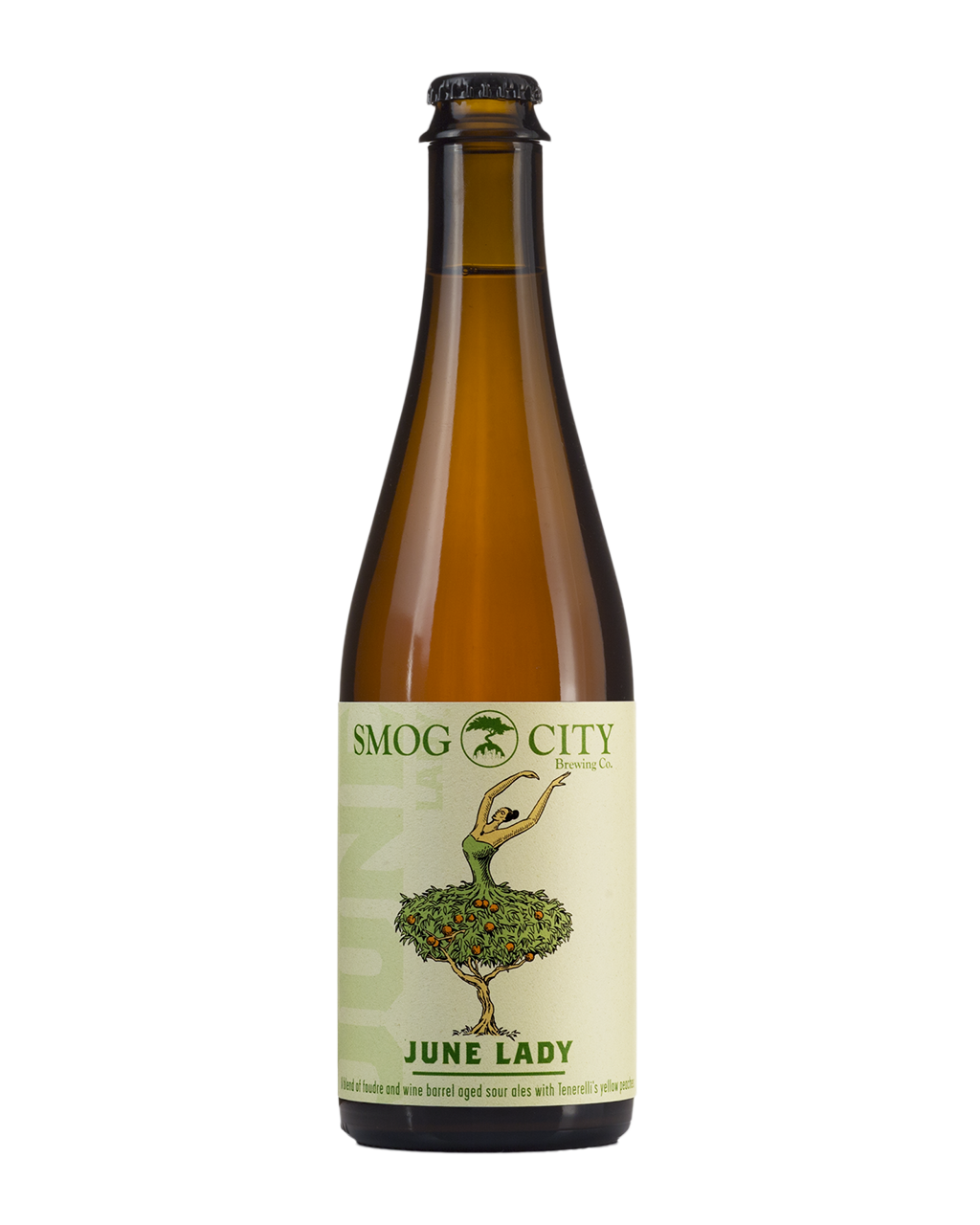 A foudre & wine barrel aged sour ale with yellow peaches
6.1% ABV
JUNE LADY pours with a big hit of peach up front with some subtle plum and hints of oak signifying the melange of barrels from which it aged.
The flavor is strongly of peach with underlying notes of berries.
A bit more tart than white peach, the June Lady varietal does have a bit of acid to it. The acidity hits your palate more like a vitamin C and the beer remains drinkable as a result.
We teamed up with Tenerilli Orchards (the only Los Angeles County stone fruit farm) for an unrivaled directly sourced selection of peach varietals. We ripened all of them ourselves and hand sorted and processed each and every crate!