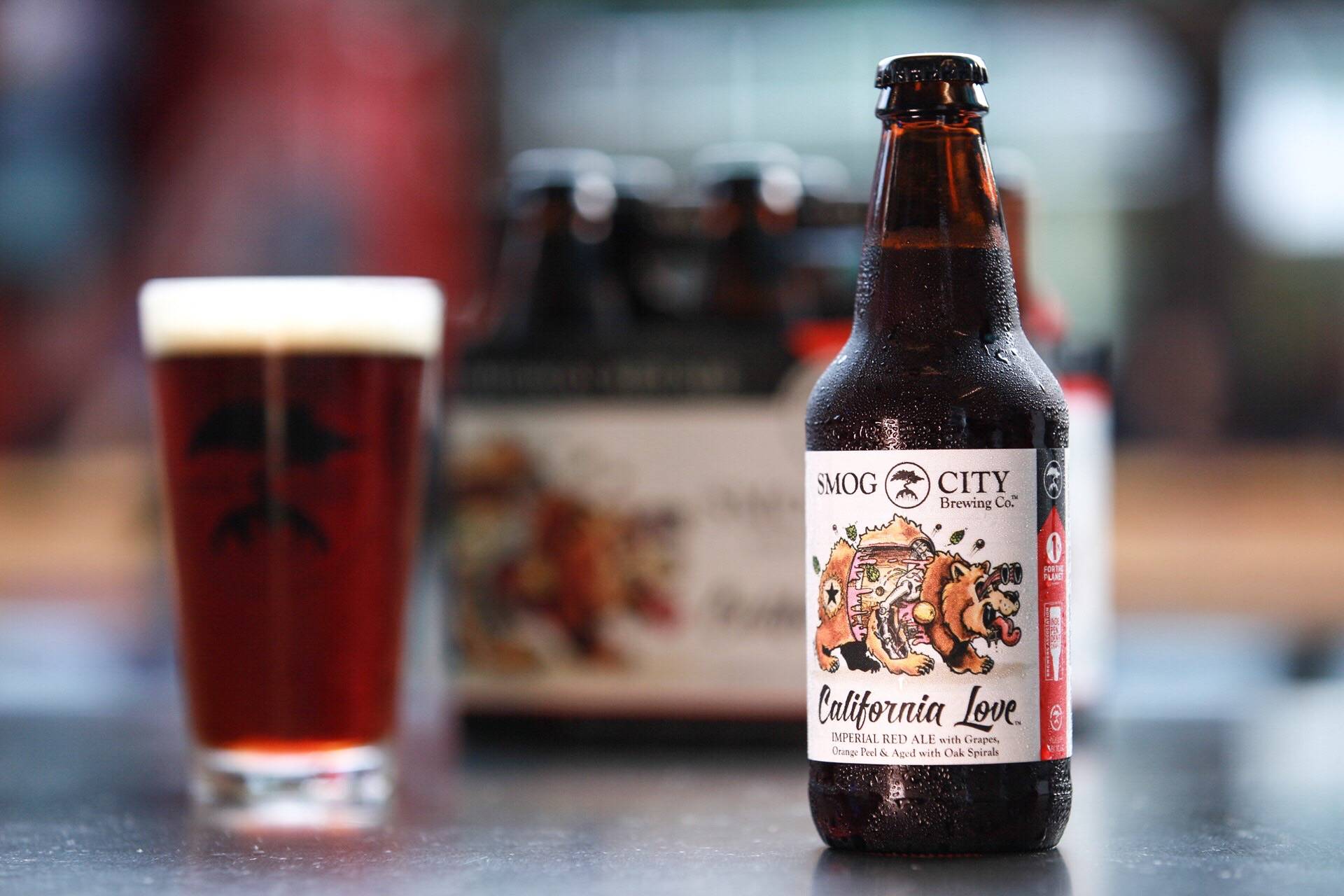 Celebrate our great state's birthday and the true collaborative spirit of NorCal and SoCal with a beer brewed with ingredients that represent both areas.

Imperial Red Ale w/ Pinot Noir Grapes, Orange Peel, & Oak
California Love is an imperial red ale that features an extraordinary depth of flavor courtesy of a complex malt bill, an outrageous amount of pungent, fruity hop varieties, as well as unorthodox additions of orange peel, oak, and grapes.
The resulting flavor profile is not unlike a stiff stirred cocktail displaying characteristics of deep caramelized and burnt sugars, dark chocolate, and roast balanced with the brightness of citrus and red fruit culminating in a pleasantly bitter, oaky dry finish.
Liquid error (templates/page.gem-43392565312-template line 9): product form must be given a product
Liquid error (templates/page.gem-43392565312-template line 9): product form must be given a product