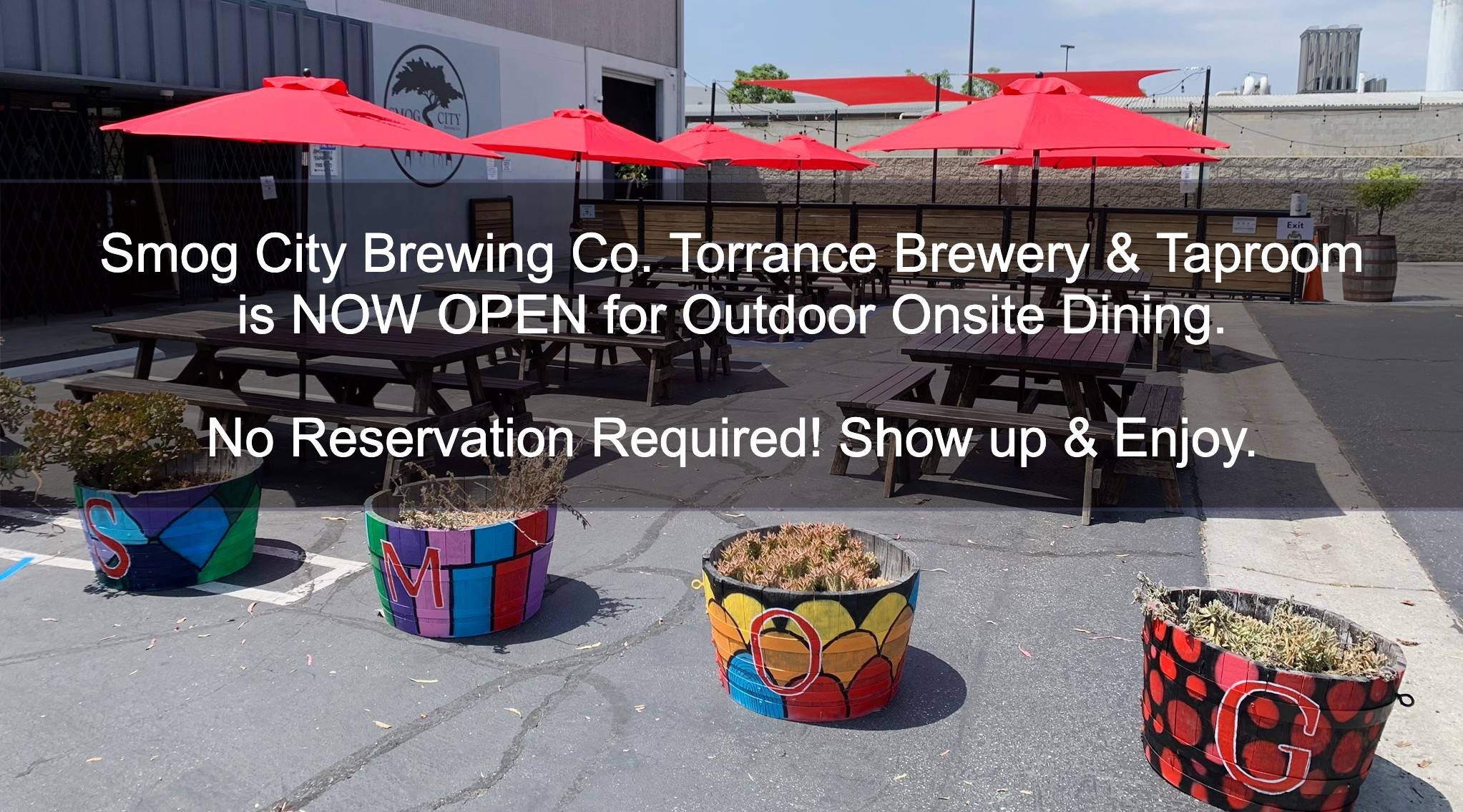 We are so excited to welcome you back to our Torrance Brewery & Taproom for onsite dining! Please take a few minutes to review the latest regulations/updates.
Reservations are accepted, but not required.
Strict social distancing is required while visiting Smog. We have measured our tables and barrels to ensure safe seating and traffic through the outdoor seating area. Tables and barrels cannot be moved for any reason.

Groups are limited to 6 individuals or less and your entire group must be onsite before we can seat you.

No mingling at tables. You must remain seated at all times unless going to the bathroom or leaving.

Masks must be worn unless you are seated at your table. Please put your mask back on before you go to the bathroom or leave.

A meal must but be purchased with your beer. We'll have great food vendors to provide you with a tasty meal! There will be a $7 meal vouchers added to every tab that must be redeemed at the food truck for a meal before we can serve you beer.

Credit cards only at this time. No cash. Sorry!

Kids are still welcome, but they must be able to stay at your table during the duration of your visit and follow all rules, including wearing a mask if they are over the age of two.

Dogs are still welcome as well and don't have to wear a mask, but they do have to be on a leash and at your table the whole time.

Providing a great and safe experience for our customers is our #1 priority and we are working hard to provide just that! We couldn't be more exited to welcome you back to Smog City.
Onsite Dining Food Trucks